"SEE THE ABLE NOT THE LABEL"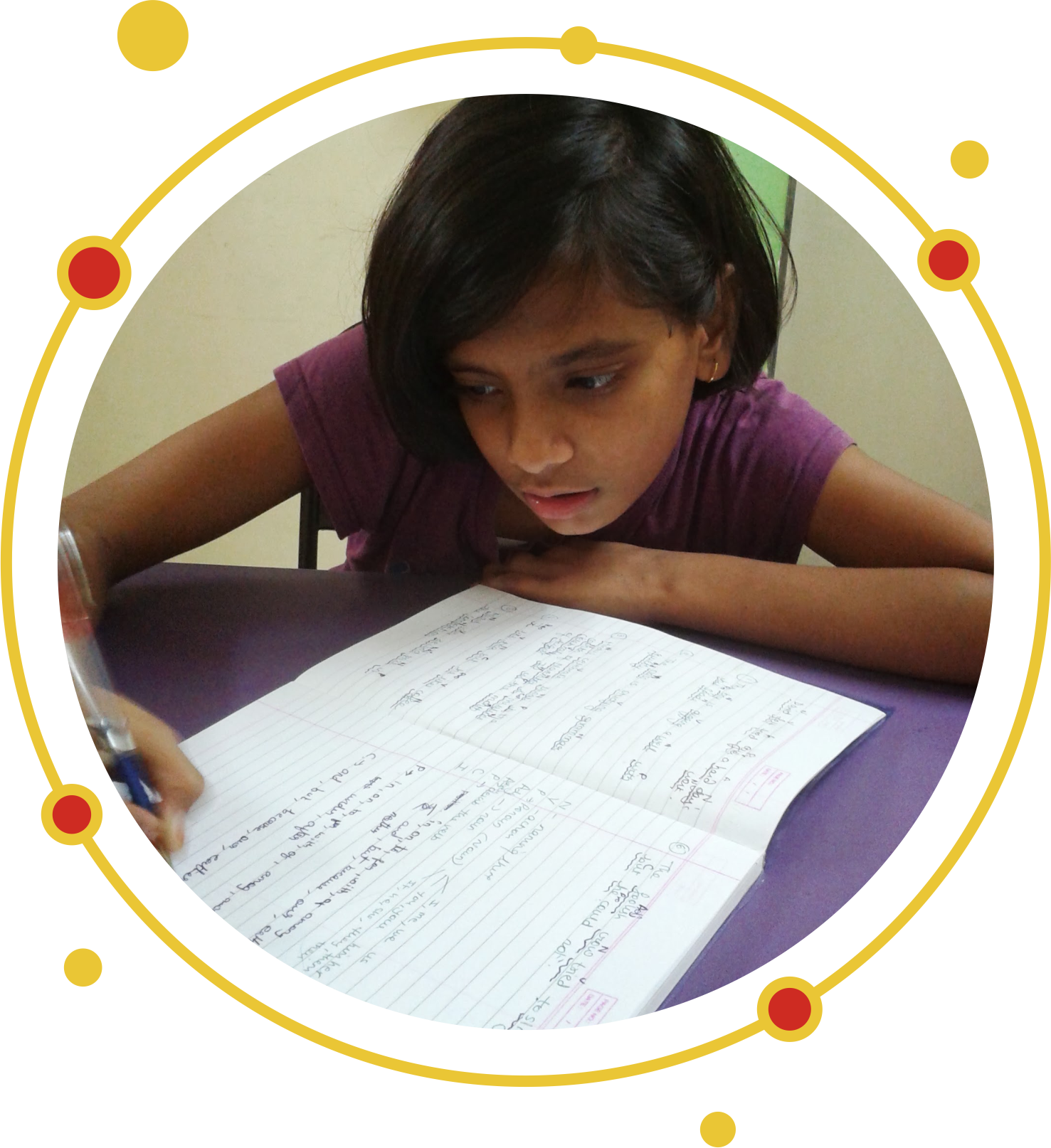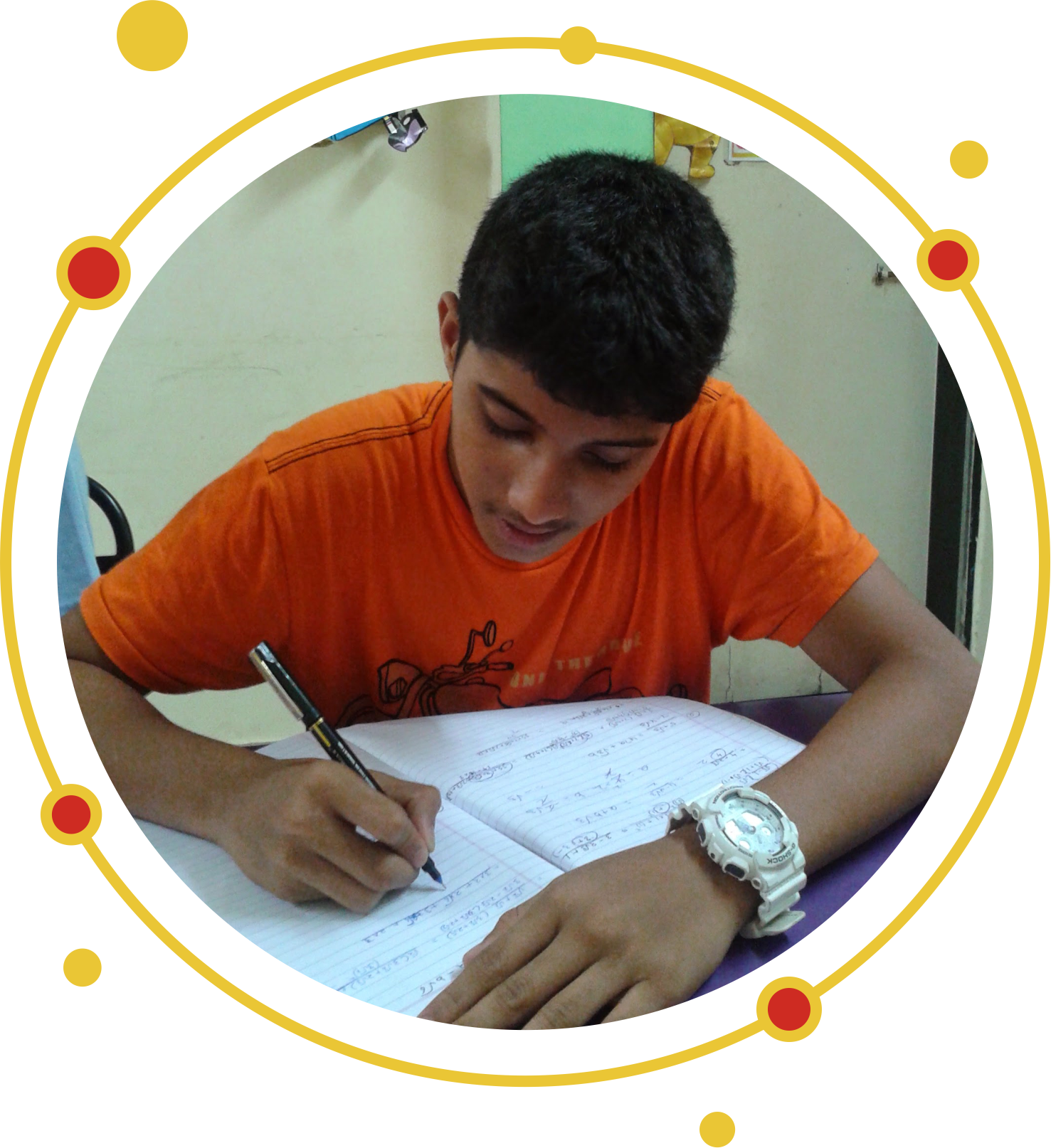 Assessment is the crux to obtain a fine grained understanding of the skills and learning abilities of the child. Formal / informal assessment is conducted by team of professionals.
We conduct
Informal / formal assessment,
Curriculum based assessment tool,
Psycho Educational Evaluation,
Diagnostic test for ADHD, Learning Disability, Autism.
Assessment
Gives profile of the child's strengths and needs.
Forms the basis of referral to our specialized remedial program.
Assist in planning an Individualized Education Program which helps in realizing the educational goals of the child.
Provides detailed accommodations and recommendations addressing the child's particular areas of concern that can also be utilized by the child's school, parents or tutor.
Our assessment package includes
Pre Assessment consultation to understand the concern,
Case history intake,
Assessment,
Diagnostic evaluation,
Post Assessment Consultation to review the findings, discussion of therapeutic options and recommendations.
"Each child is unique, and every child can learn"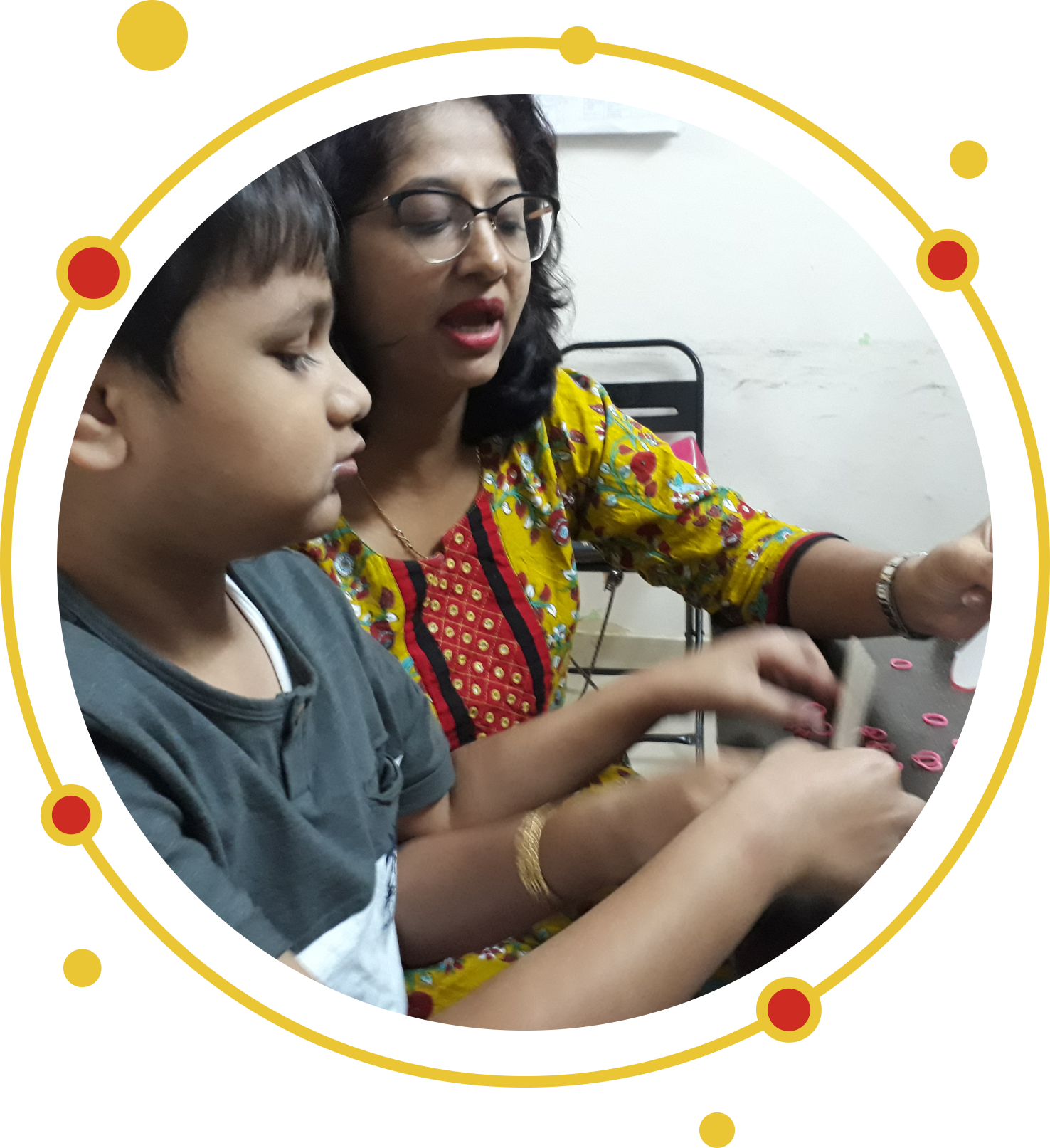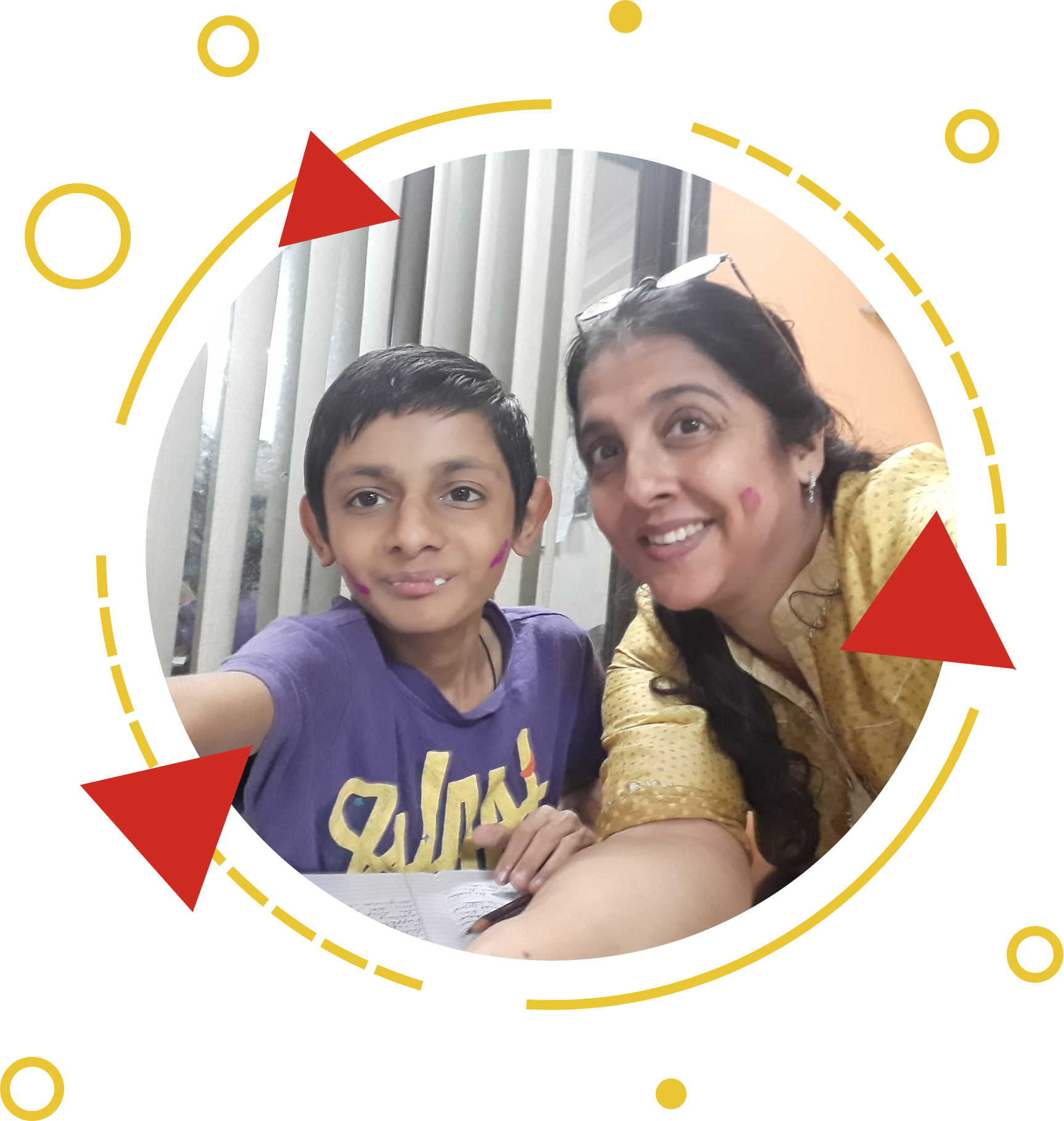 After a diagnostic evaluation of the child's proficiency, remedial therapy sessions are planned to address gaps in basic skills for effective learning. Remedial therapy sessions are individualized and are conducted at the child's pace twice or thrice a week.
(A) Skill Based Remediation
Perception
Reading
Writing
Memory
Comprehension
Spellings
Study Skill
(B) Curriculum based Remediation
Bridging the gap between what the child knows and what he's expected to know.
Educational strategies to help the child progress in school.
IEP provides a roadmap for the most effective learning environment for each child.
After enrolling for the Remedial Program ,an IEP ( Individualized Education Plan) is formulated through a collaborative process. SMART GOALS are developed wherein realistic expectations along with time frame and the necessary modifications are listed to help the learner reach the goals.
Parents are guided with the strategies so that the intervention work done at home can help to realize the goals.
The effectiveness of the remedial therapy sessions depends on:
Attending sessions on a regular basis.
Applying the skills and strategies learnt in curriculum.

"A conversation can change their life"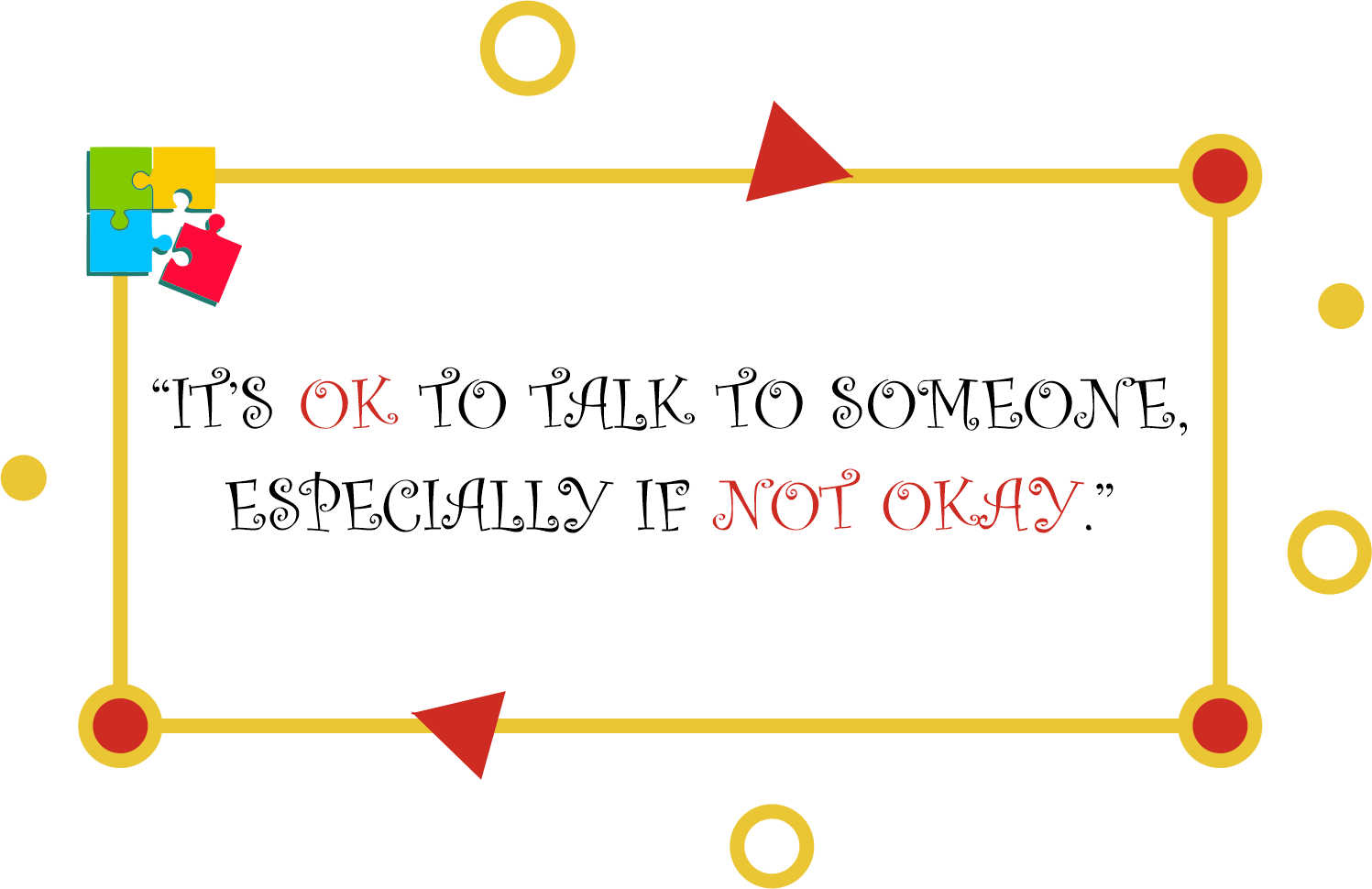 We live in a constantly changing world . The children may experience many small and big changes as they grow . At times, there could be unexpected changes which could lead to confusion , fear, stress or anxiety in them . They could find it quite overwhelming and also might not be unable to understand and explain. Having someone to talk to , who is there specifically to listen can be a great help at this time.
Counselling at this point ,provides a supportive and safe environment to help them express their feelings and emotions without the fear of being judged. The counselors walk through their problem ,understand the causes and clear their doubts and conflicts, if any. The counselors guide them to navigate through difficult situations and equip them with appropriate tools to make positive choices based on their own decisions.
Counselling thus help them to move forward in their journey towards discovering themselves, assessing their own abilities , interests and thoughts thereby equipping them with confidence and self- esteem to reach their goal .
Counselling assistance may be needed in case of:
Relationship problems
Difficult life events
Behavioral problems
Exam stress
Bullying
Peer pressure
Divorce
Bereavement
Academic difficulties
Anxiety / Fear
Physical / mental abuse
Low self esteem
Adjustment issues at home / school

"THE PURPOSE OF ACQUIRING KNOWLEDGE IS TO TURN MIRRORS INTO WINDOWS"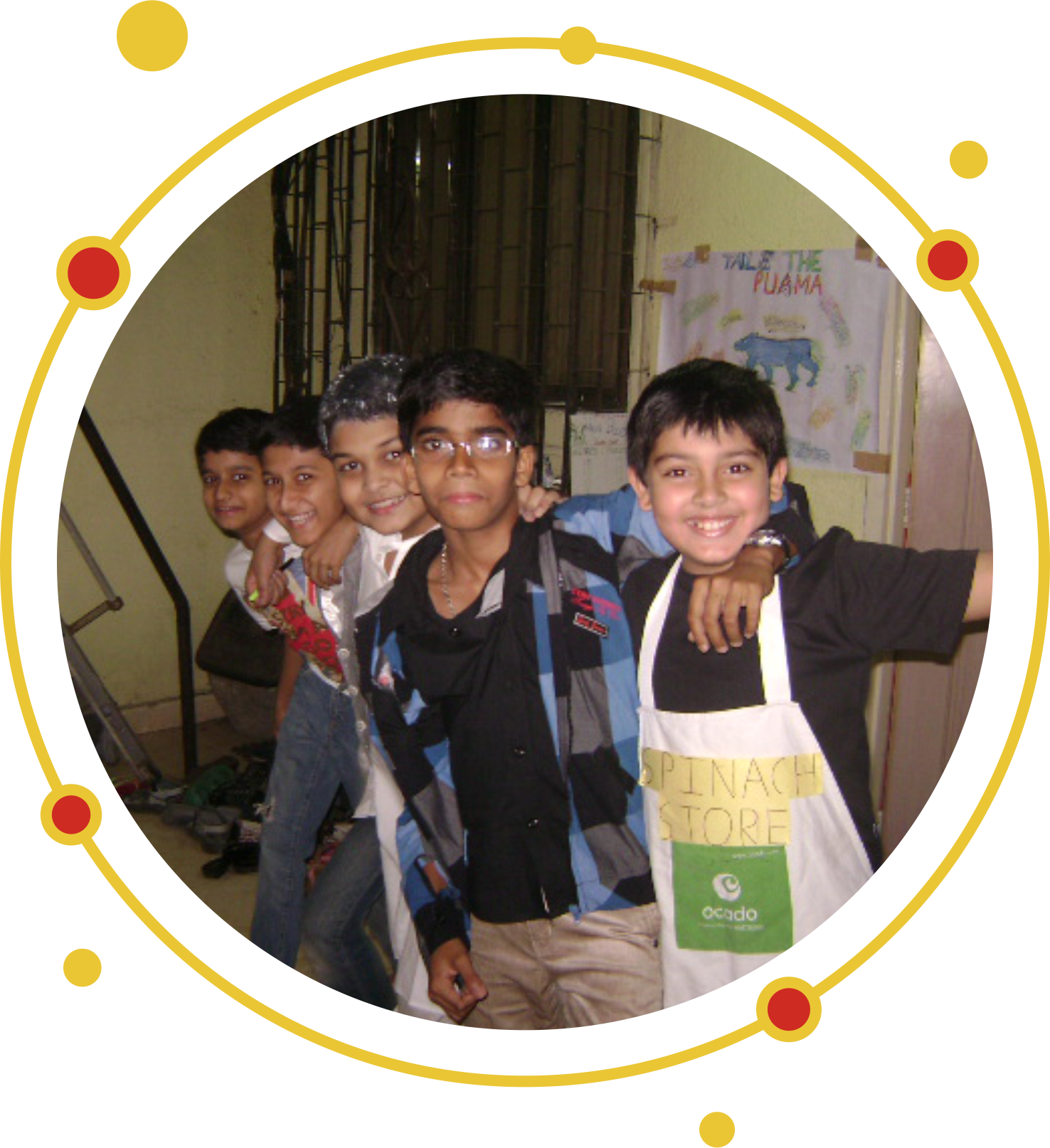 E SKILLS (Essential skills) are a combination of soft skills and life skills which will help the children to explore their potential and develop their ability to navigate personal , social, academic and economic challenges.
To prepare children with the realities and responsibilities of managing themselves as they transition from school life to college life and as they move towards adulthood: self-care, relationships, attitude, secure productive work, making informed decisions and positively engage in their society , it has become increasingly important to equip them with this valuable tool.
The children will be empowered with the continuum of knowledge and essential skills by actively engaging them in perceptual , appreciative and creative experiential activities like discussion, group work, debate, audio-visuals, story-telling , simulations in small groups . This will ensure maximizing the strengths of varied learning styles so that the children with different learning needs can be accommodated too.
Some of the skills included in the toolbox are:
Self- management
Time management
Space management
Financial management
Communication
Flexibility
Adaptability
Building connections
Perspective taking
"LEARNING IS NOT THE MEMORIZATION OF FACTS ,
BUT THE TRAINING OF MIND TO THINK"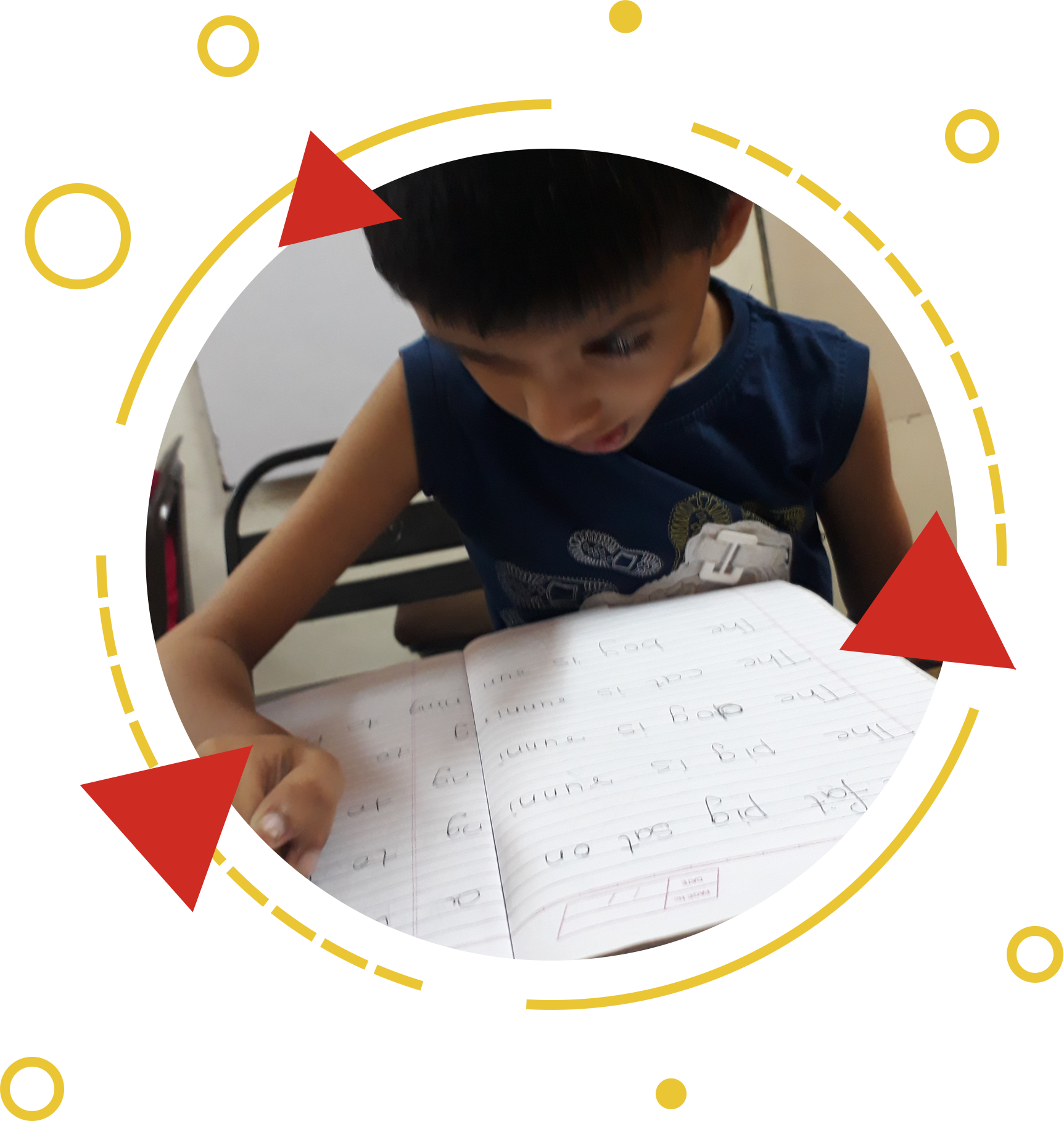 Is your child struggling to cope with academic content, managing homework, facing academic burnout or consistently getting low grades.
SAAHAS offers INDIVIDUAL and SMALL GROUP tutoring for children who are struggling with their academics.
We offer tutoring services for all the subjects and all the grades.
After a thorough evaluation, the child's strengths, needs and learning styles are mapped by our experienced and caring tutors. This helps in guiding and instructing the children to adapt to their curriculum.
Our goal is to bring in an effective change in the child's ability to learn.
We do so by enhancing their skill- deficit, providing them with effective academic strategies to strengthen subject comprehension. This not only boosts their confidence to reach the optimum level of learning in a comfortable environment but also bridges their pace of learning. Regular feedback is given to the parents verbally and in written so that the progress can be monitored effectively.
Tutoring sessions are conducted two to five days a week. The frequency and the length of the sessions are determined by the tutor in agreement with the parents.
Results matter — to you and to us! And we guarantee results in terms of making them independent and confident learners.
"When a flower
doesn't bloom
, you fix the environment
in which it grows,
not the flower
"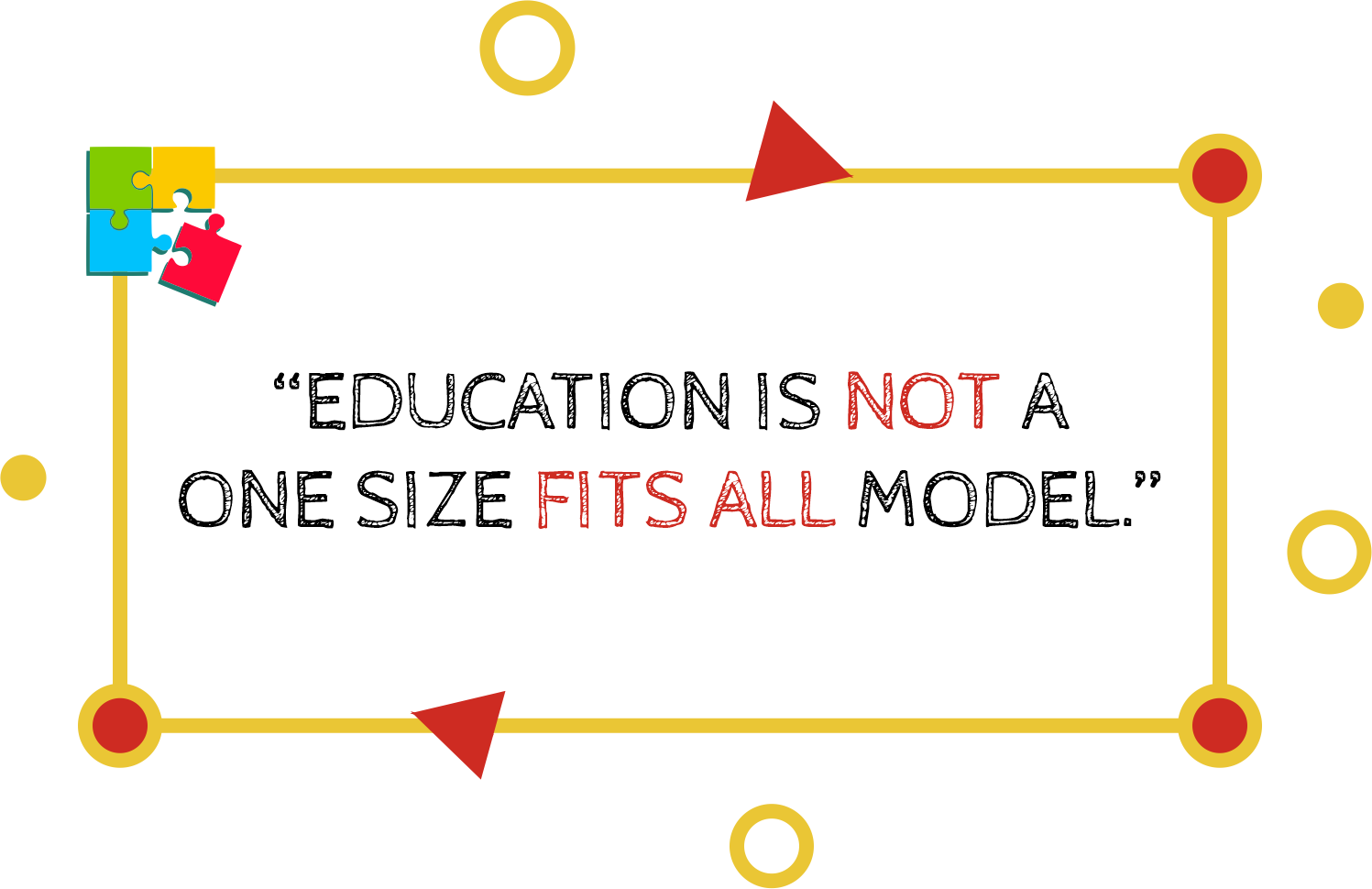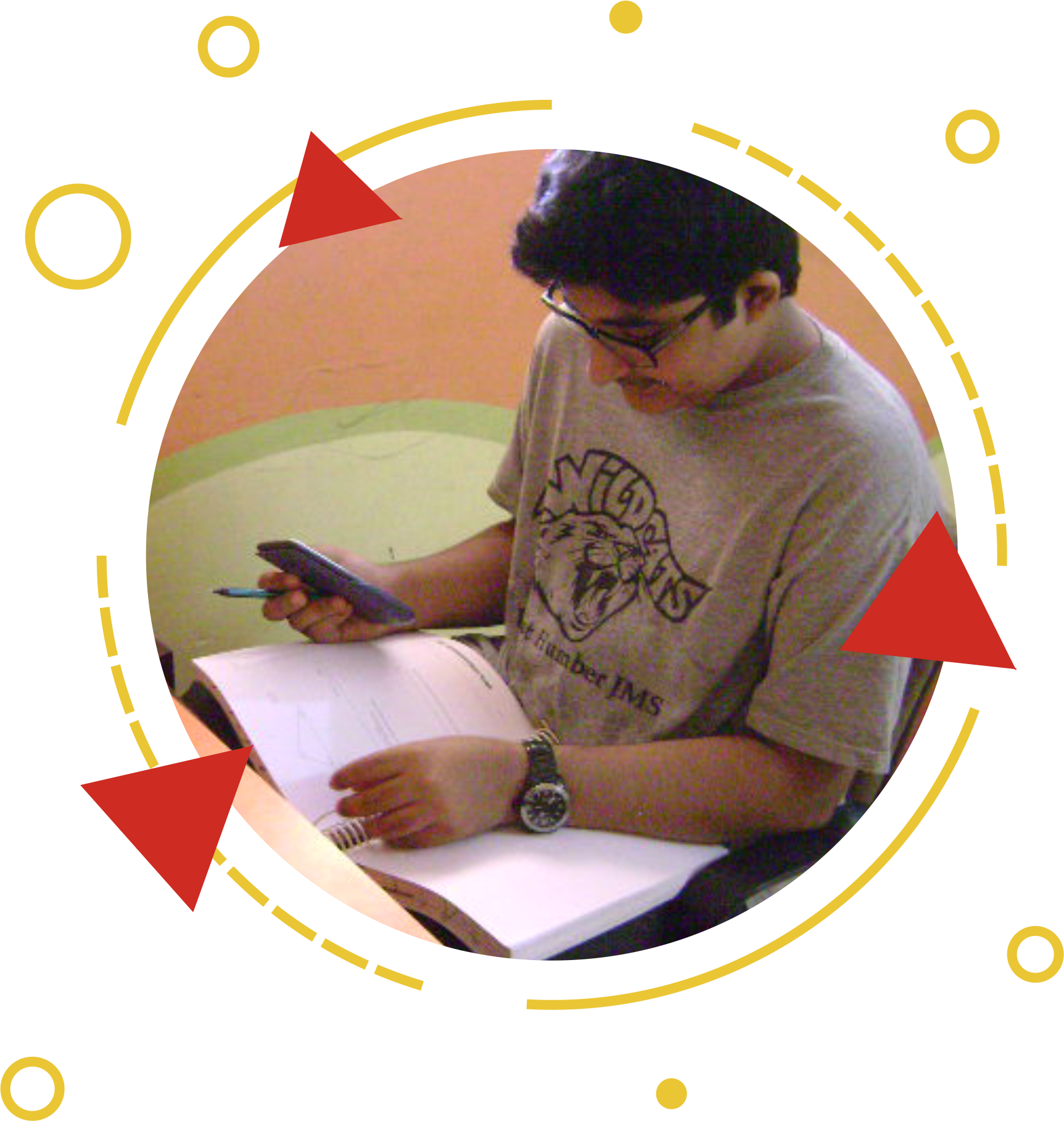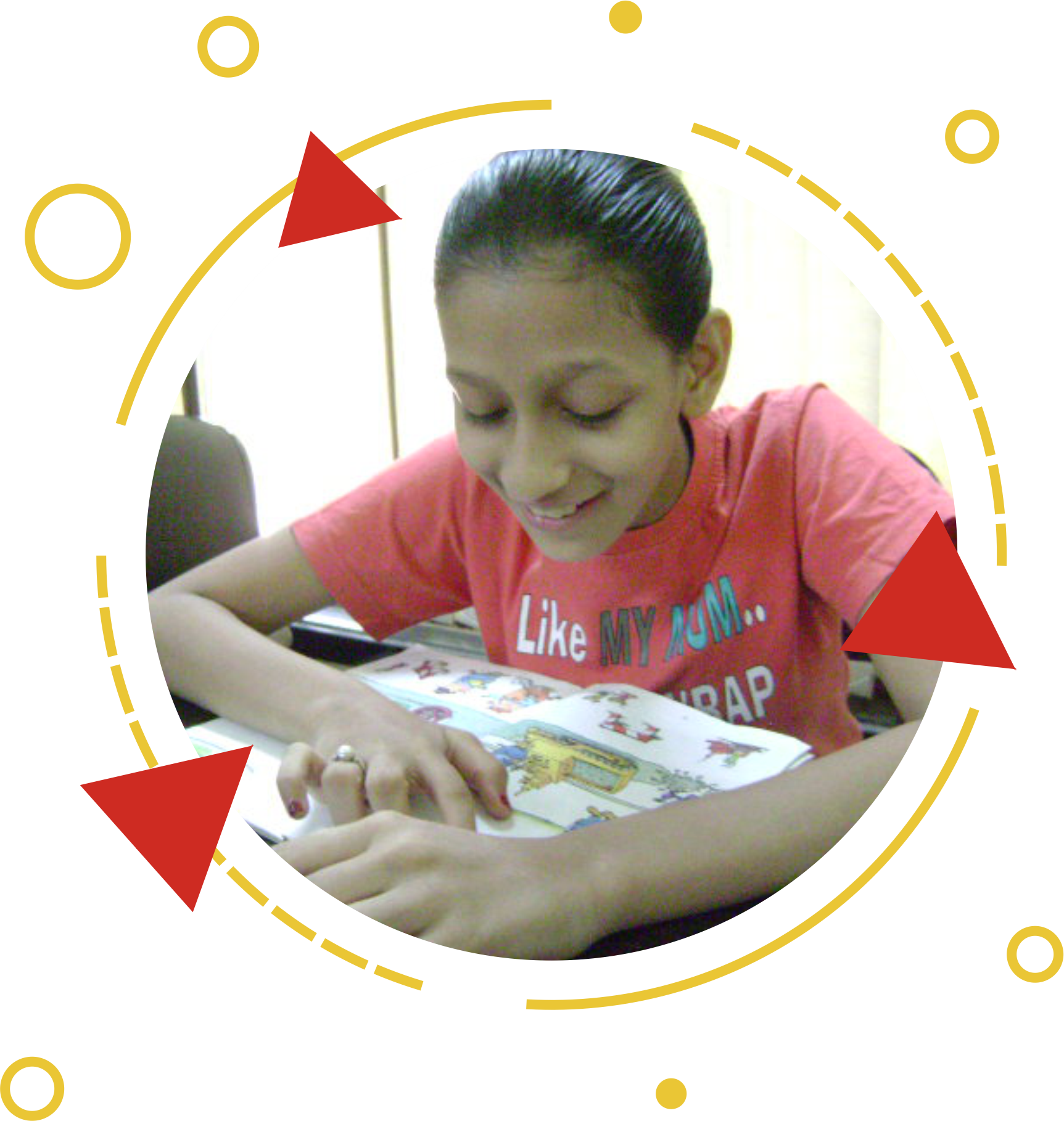 Alternative Schooling (Pre NIOS / NIOS/ SR.NIOS)
"Education is not a one size fits all model."
Very often we come across children with poor scores, learning difficulties, medical history, drop-outs and /or socio-economic challenges who are unable to cope with the conventional educational system. At SAAHAS, we believe that every child is entitled to an aspirational, nurturing and inspiring learning environment. Keeping in mind the needs and interest of such heterogenous group of learners, SAAHAS initiated an alternative schooling with a vision to embrace and nurture inclusiveness and diversity in the field of education.
At SAAHAS we assist children to complete their education through an alternative curriculum – the NIOS curriculum. The academic curriculum of NIOS is comparable to the conventional curriculum offered in schools, with an advantage of flexibility with respect to the choice of subjects and time to complete the course. The NIOS curriculum is covered in a span of two years for each level depending on the ability and pace of the child. Our teaching style is tailor-made to help every child in the best possible way. Learning is a process. This process is made an enjoyable experience through discussions, audio-visuals, quizzes, graphic organizers, games and projects.
NIOS examinations are conducted by NIOS twice in a year and can be appeared by the child when he feels he is ready. To ensure the steady progress of the child, regular unit-wise assessments and weekly tests are conducted by us. This helps in removing all the inhibitions or the test phobia that hinders performance in conventional set-ups, thereby fostering healthy learning habit and independence.
Levels offered:
Open Basic Education for children below the age of 14.
OBE Level 'A' – Age 7 + – equivalent to standard III of the formal school system.
Subjects ( Any 4 ) – English, Kitchen Skills, Math, EVS, Basic Computer Skills.
OBE Level 'B' – Age 9 + – equivalent to standard V of the formal school system.
Subjects ( Any 4 ) – English , Kitchen Skills, Math, EVS, Basic Computer Skills.
OBE Level 'C' – Age 12+ – equivalent to standard VIII of the formal school system.
Subjects ( Any 5) – English , Bakery, Math, Science, Social Science , Computer.
NIOS Secondary – Age 14+ (equivalent to class 10th):
Subjects : English, Home Science, Painting , Data Entry Operations , Business Studies.
NIOS – Senior Secondary – Age- 15+ (equivalent to class 12th):
Subjects : English, Home science, Data Entry operations, Mass Communication, Tourism.
The secret to inclusive education lies in respecting the needs of the individual child's "Right to Education". This, we do so by supporting the abilities of the child and recognizing the possibilities that can be made available to him.
Our endeavor is to keep the light of knowledge burning within them and help them grow.
We can make a difference. We do so with dedication and commitment, to transform students into confident and independent learners.